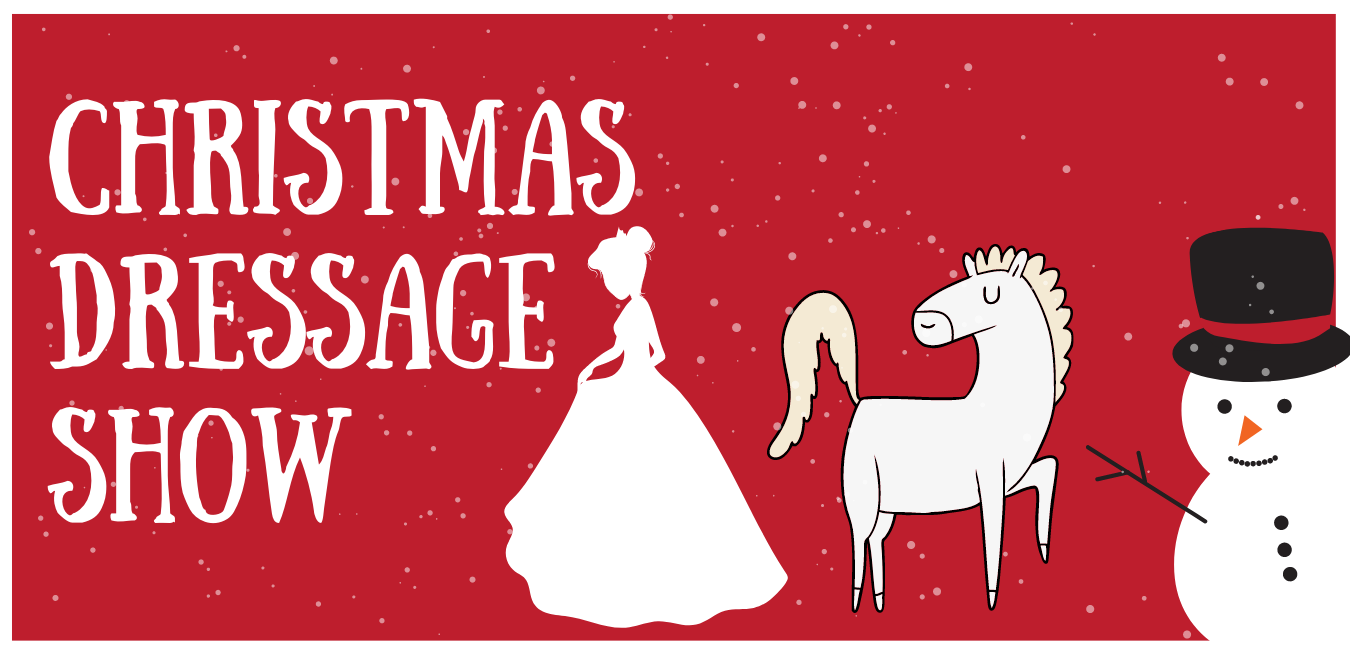 Friday, 22 December
14:00 – 17:00
Test yourself and see if you can win one of our rosettes!
Here is how to do it:
find a partner (or let us know if you'd like us to pair you up)
choose a song (anything from Christmas, Disney, pop etc.)
create your test (to song length)
choose your ponies you would like (3 choices please)
Your test should finish as your song finishes. If you are unsure, ask your instructor for help.
TIP: The more shapes and changes of rein you use, the more points you will get.
Times will be allocated on 21 December.
Please come dressed up (either in constume or show gear) and ready to dress your pony up as well. Make sure you arrive in good time to warm up and get your pony ready.
Make sure you bring a copy of your test with you to include your song choice.
All parents, students, friends of the Yard are welcome for pre-Christmas drinks from 15:30 – 18:00.
Price: £18 per person (includes a donation to St Mungo's who for nearly 50 years have been at the forefront of efforts to tackle homelessness)